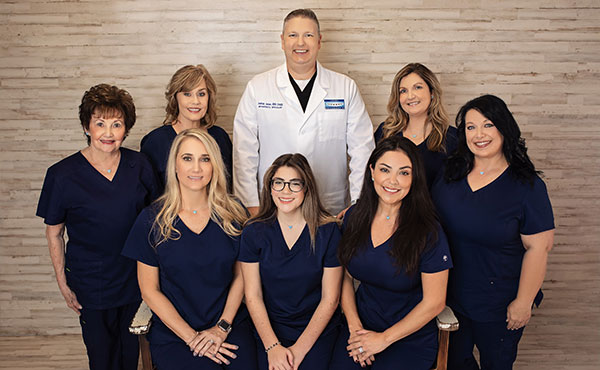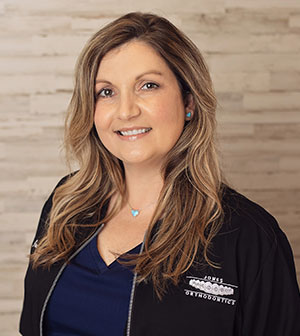 Joanna
Specialized Orthodontic Assistant
Joanna has worked in orthodontics since 2000 and brings her extensive experience and dedication to each patient's care. She enjoys seeing our patients' happiness at the end of treatment and takes pride in knowing she was part of creating those gorgeous smiles!
Joanna enjoys being with a team that is like a big family, where we work well and closely together to keep our patients smiling!
Most of Joanna's free time is spent with friends and family, including her husband, their five children, and three grandchildren.
Kim
Laboratory Technician
Kim has helped to construct our patients' appliances that help improve alignment, including retainers that stabilize the finished smile, since 1982. Her work is hands-on with artistic detail, but there is no better detail for Kim than our patients' unique, beautiful smiles! She loves giving patients a feeling of satisfaction with their new smiles.
For Kim, working with a wonderful team and creating incredible smiles for amazing people, is incredibly fulfilling!
Much of Kim's free time is spent with her wonderful grandchildren. She lives by the Golden Rule: She always does the best job she can, because that is what she would expect if she were being treated.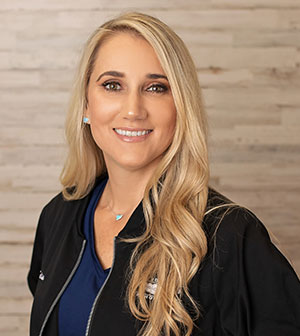 Melissa
Specialized Orthodontic Assistant
Melissa assists Dr. Jones during all orthodontic procedures. She prepares for the placement of the braces, changes archwires, is an expert at bending lower permanent retainers, and shows patients how to wear their elastics. She also teaches patients how to properly brush their teeth, once the braces have been placed, to keep their teeth clean and healthy.
Melissa's experience is a testament to her dedication to gentle patient care: she has been an Orthodontic Assistant since 1996. She is fun-loving and kind, and enjoys working with our team. Watching patients progress through treatment, and develop beautiful smiles, is Melissa's favorite part of her job!
In her time outside the office, Melissa loves being with her kids, family, and friends.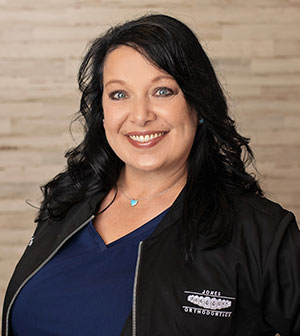 RaiLynne
Gretna Front Desk & Insurance Coordinator
RaiLynne greets our patients with warm smiles and makes sure they feel welcome. She checks patients in and out, collects payments, coordinates insurance payments, answers our phones, and sets and confirms appointments.
RaiLynne has welcomed our patients since 2003. She is committed to caring for our patients and ensuring their needs and comfort are always emphasized!
A mom of three and Noni to a sweet baby boy, RaiLynne enjoys spending time with family and friends.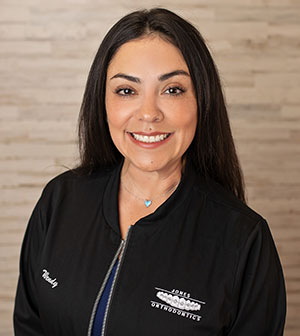 Wendy
Office Manager
Among Wendy's many job duties are coordinating our staff, bookkeeping and accounting, and providing excellent customer service.
Wendy has been in the dental field since 2000 and loves getting to know our patients during their time with us. For her, helping people have a great experience while achieving a beautiful smile, is deeply rewarding!
Wendy and her husband, Dr. Jones, love spending time together and with their four children. The family enjoys going out for walks and watching movies together. They also love festivals, the theater, and going out for Sunday brunch in the city after Mass.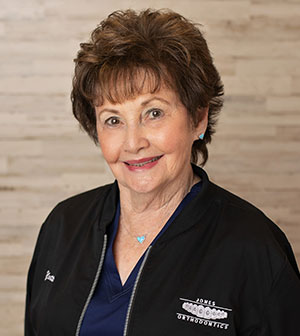 Yvette
Metairie Front Desk & Patient Care Coordinator
Yvette loves greeting our patients with a smile and making sure each feels welcomed. Hers is the friendly face that schedules appointments, answers the phones, and goes over treatment details with patients.
Yvette has been with us since 1996. She appreciates Dr. Jones's care and concern for all of his patients, and his dedication to giving each a great smile. She, along with every member of our team, loves seeing our patients to reach their goals of healthy mouths and beautiful smiles!
Much of Yvette's free time is enjoyed with her husband, three children, and nine grandchildren. She also enjoys cooking, gardening, sewing, and loves her new puppy, Mady Grace.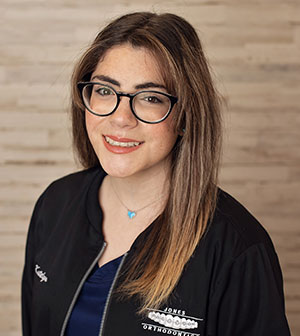 Katelyn
Orthodontic Assistant
Katelyn enjoys assisting Dr. Jones as he changes smiles and providing direct care to our patients. She believes that a perfect smile gives people confidence they will enjoy for a lifetime!
Katelyn joined our team in 2019 and appreciates how kind and helpful everyone is. Her favorite part of her job is showing patients their before and after photos, so they can see how far they've come!
When she's not at the office, Katelyn enjoys listening to music, watching TV, and loves taking her dog Leo on walks. She is the oldest of four children and enjoys spending time with her family and friends.